Message from the Mayor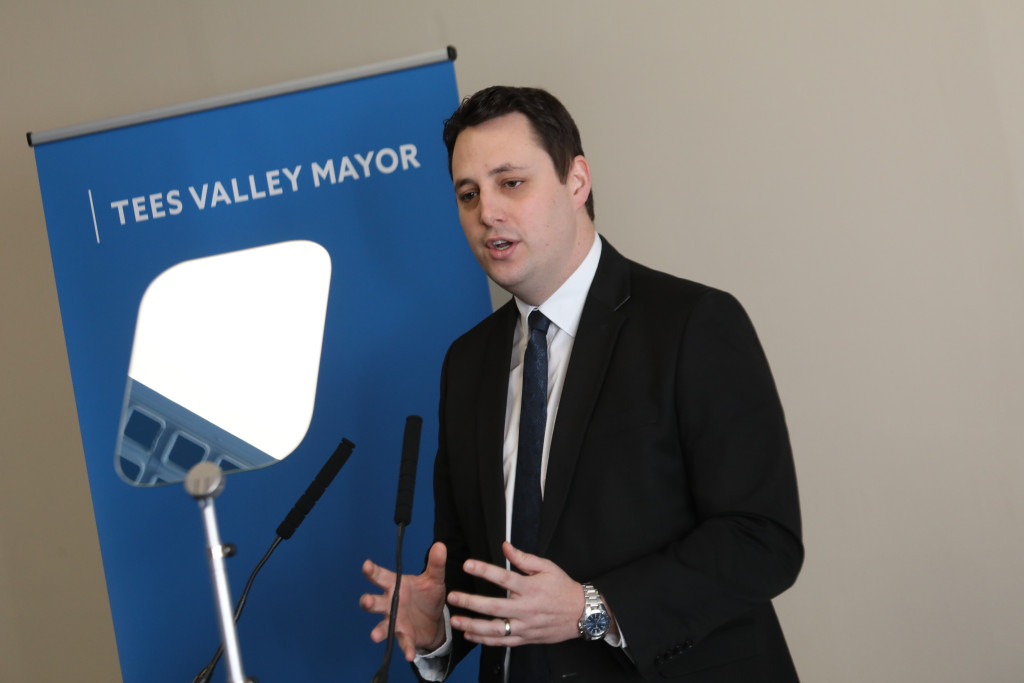 This would normally be around the time we would send out a newsletter updating you on what I, the Combined Authority, South Tees Development Corporation and Teesside International Airport have been up to over the past few months.
I think you will agree, though, that since the start of March, things have been anything but normal. The coronavirus pandemic is presenting an extraordinary and unprecedented challenge to all aspects of life, and to ignore this fact seems inappropriate at a time when local people, businesses and organisations of all strips are struggling.
In this cut-down newsletter, then, I would like to highlight the work we have been doing alongside Government, Local Authorities and the Local Resilience Forums to support local people and the business community as well as some of the tough decisions we have made relating to our airport and to share links relating to the latest Government advice.
On March 16, when Government began to ramp up its response to the coronavirus pandemic, we did the same, and launched an email address, [email protected], for those businesses that had immediate questions. In the days that followed, we worked with Stockton-based call centre firm Lemon Business Solutions to establish the Tees Valley Business Support Line (01642 662777) for those businesses that needed signposting to further support. To date, more than 1,000 people have been in touch.
We also took the decision, along with our airline partners, to temporarily close Teesside International Airport's terminal to the public and suspend flights, with the health and welfare of our staff and passengers paramount at this time. Despite this, we were in a stronger position than for many years with flights going to and from our airport, which will stand it in good stead once this crisis subsides.
In continuing to follow Government best practice, we have also closed the Combined Authority and Development Corporation offices at Cavendish House, with staff now homeworking.
Until the next newsletter, when hopefully I can bring you some better news, please all stay safe and continue to follow Government rules to stay at home, protect the NHS and save lives.
Tees Valley Business Support Line
A new call centre to offer advice and support to businesses across Tees Valley affected by the coronavirus outbreak has been set up, working with an experienced Stockton-based call handling provider Lemon Business Solutions.
The centre operates 24-7, offering business advice to local companies in this unprecedented situation.
Local people can call the helpline on 01642 662 777 or they can email [email protected]
As well as providing specific advice to businesses across the region, the service also directs callers to other organisations which can provide the appropriate advice where necessary.
Teesside International Airport
Teesside International Airport's Terminal has been temporarily closed to the public following strengthened Government advice on avoiding all non-essential travel to slow the spread of coronavirus.
Eastern Airways has suspended all flights to and from the airport, although scheduled flights to Alicante planned for later in the year, remain unchanged at present. These will be reviewed in line with Government advice. KLM has also suspended its route to Amsterdam Schiphol airport, until April 26.
Staff have been assured that there will be no redundancies and they will all be paid in full and on time as usual during this period of reduced operation. The Mayor has also written to airport partners to outline the extensive Government support packages for businesses and employees, and is urging them not to lay off any of their staff.
The organisers of Tees Valley Airshow have also confirmed that the event, scheduled to take place on Sunday May 24 at the airport will be postponed until later in the year due to the ongoing situation.
All tickets purchased will be valid for the new date, but those who are seeking refunds should visit ticket partners Eventim at https://www.eventim.co.uk/campaign/customer-info/.
Further Government Guidance and Support
We have set up a new section on the Tees Valley Combined Authority website which is regularly updated with the latest information –> www.teesvalley-ca.gov.uk/coronavirus
If there is anything further we can help with, please don't hesitate to email us at [email protected]
The latest Government advice for individuals can be found here.
The latest Government advice and support for employees and businesses, including the self-employed, Charity sector and Arts Council England support for the Culture sector can be found here.
Details on how to volunteer for the NHS Volunteer programme can be found here.