Darlington Bank Top Station – Feasibility Study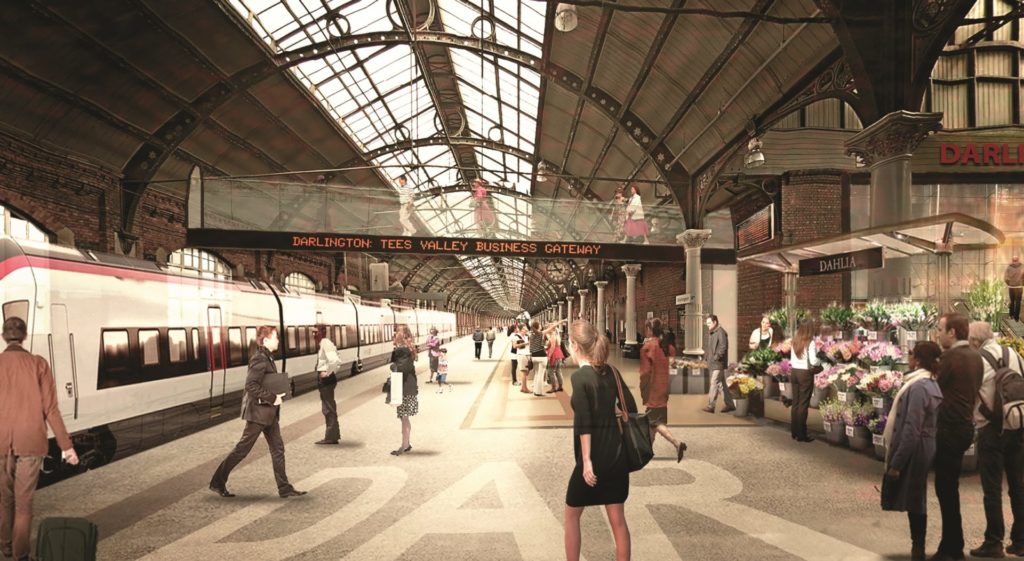 The original Growth Deal supported feasibility work to develop a detailed vision and action plan for Darlington Bank Top Station. A key rail gateway for the Tees Valley, County Durham and further afield, that acts as a transport hub for business and leisure visitors to Tees Valley.
This work resulted in the launch of the Darlington 2025: A Modern Rail Hub For A Modern Economy – a transformational vision for Darlington Station. Darlington 2025 positions Darlington as a crucial part of the new HS2 network, able to accommodate new high speed trains once they join the East Coast Main Line. It sets out new plans for the reconfiguration of the rail infrastructure around the station, to unlock improvements to local rail services, leading to faster, more frequent and better quality services across the Tees Valley, County Durham and North Yorkshire, and better freight connections from Teesport.
This ambitious programme captures the pioneering spirit shown nearly 200 years ago, when the Stockton and Darlington Railway first ushered in the age of rail passenger transport.
Further phases of this development work are under way.
If you have any questions about this project please contact us