Welcome to Between the Tides, an exciting annual free festival of adventure and exploration, specially crafted for families in Redcar & Cleveland and beyond. Join us on Saturday 26th and Sunday 27th August in Redcar Town Centre for a spectacular event filled with vibrant characters, pop-up performances, and endless creativity.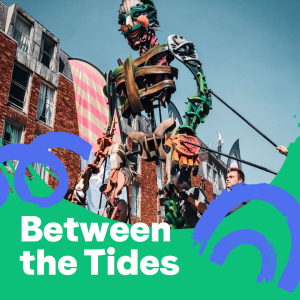 Discover a World of Imagination:
Immerse yourself in a world of wonder as our town comes alive with colourful characters, including friendly giants, mischievous princesses, and daring sea captains. Experience a fantastic spectacle of creativity, where fairy tales transform into reality and your wildest dreams take shape on the streets of Redcar.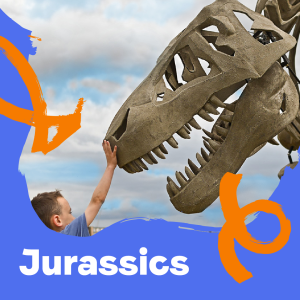 Highlights:
Out of the Deep Blue featuring Eko:  Witness a breathtaking 13-foot-high giant emerging from the sea and forming a heartwarming bond with a little girl named Violet.
The Whale: Step into the belly of a life-sized inflatable whale and enter a magical kingdom filled with mermaids and pirates.
Flood: Embark on a watery, acrobatic adventure set in 2030, where three strangers take you on a captivating journey to uncover the mysteries of our seasick coastlines.
Terceredix Luminarium: Experience a mesmerizing installation of luminescent light and color at Kirkleatham Museum, offering winding paths and soaring domes.
Unleash Your Creativity: Participate in our free workshops and unleash your creativity. Craft clay creatures or giant Lemon Tops, enjoy playful storytelling sessions of wonder and discovery, and learn the art of making puppets laugh and monsters cry. Get involved, take part, and create unforgettable memories.
Plan Your Visit:
The festival is free, except for the Luminarium and Big Little Gigs (family-friendly live music events).
For more information on transportation and accessing the festival, visit https://redcarcleveland.co.uk/enjoy/.
Between the Tides Festival promises an enchanting adventure for the whole family in Redcar. Join for a weekend filled with immersive experiences, captivating performances, and delightful memories. Come and be part of this shiny new festival, and let your imagination run wild!