The rain may be pouring but that doesn't mean it's boring in Tees Valley. Here are some of the best ideas to make sure your family activity isn't a washout… 
Darlington 
Sim King Gaming 
Just off Darlington's Bondgate, opposite the Commercial Street car park, you'll find Sim King Gaming – "the ultimate social gamers lounge."  
The multicolour UV utopia is Decked out with state-of-the-art video game consoles and top range vehicle racing simulators for an unmatched innovative experience. The lounge also serves hot food, hot and cold drinks, snacks and even fresh popcorn. 
Click here for information on their pricing, as well as their opening times and food and drink menu. 
DC Bowl, Dolphin Centre 
You'll be bowled over with the Dolphin Centre's newest addition, DC Bowl. The top-quality bowling alley can be found on the second floor of the community leisure centre. 
DC Bowl features 5 lanes, neon lighting, ramps and bumper lanes, and optional bowling shoes, perfect for an afternoon of semi-competitive sports. As the lanes are so close to the Dolphin Centre's bistro, snacks, drinks (hot and cold), and larger meals are available just a short walk away from the lanes.  
See here for prices and opening times. 
Hartlepool 
Heugh Gun Battery, Hartlepool Headland 
Hartlepool Headland's unforgettable reminder of the true scale of the First World War, the Heugh Gun Battery Museum tells the story of the only battle to take place within the British Isles during the conflict. 
The former battery was built in 1860 to protect Hartlepool's once prosperous port and now homes a museum dedicated to it' regional and historical importance. The museum commemorates the brave local soldiers who fought off the German High Seas Fleet in 1914, using the Heugh Gun Battery, as well as the first soldier to have died in a world war on British soil. As such, the museum is a must visit for anybody interested in local history. 
Admission is free (the museum runs a pay-what-you-decide scheme) and dogs are welcome within the museum's buildings.  
HMS Trincomalee/National Museum of the Royal Navy 
Make a splash at the National Museum of the Royal Navy (NMRN) and board its star exhibit – the HMS Trincomalee. What was once an 18th century seaport is now an extensive museum dedicated to the marine history of the North Sea navy. The Trincomalee, the last Royal Navy ship to be built in India, sits at the former Georgian dock and acts as its own exhibition, alongside the museum's HMS Invincible showcase.  
Alongside exhibits and interactive displays, the museum also features various events throughout the year aimed at informing visitors on marine history beyond Georgian naval life.  
Admission to Hartlepool's NMRN costs £10 for adults, £8 for children, and £9 for seniors. Prices are discounted if tickets are booked online in advance. 
Middlesbrough
Level X, Captain Cook Square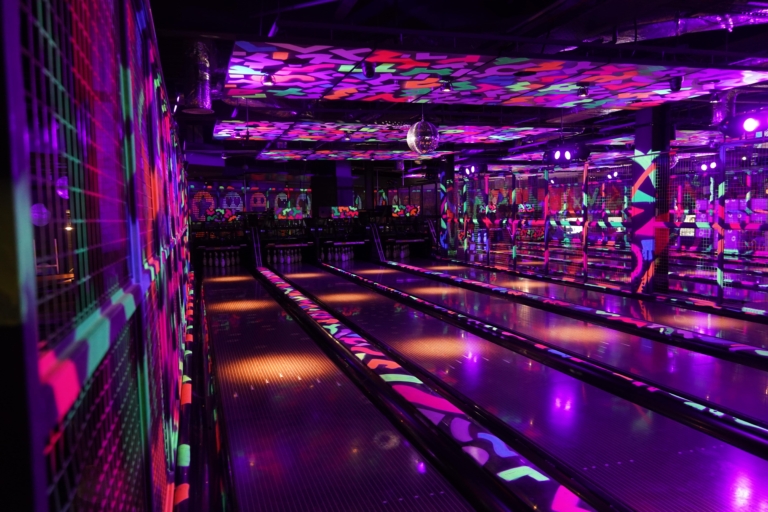 Level X has taken Middlesbrough's Captain Cook Square up a level, with its massive entertainment venue with a huge range of activities. 
The venue features not only an arcade, a Lane 7 bowling alley, a ten-person karaoke pod, cyber darts, a pool hall, free-roam VR headset experiences, and a bar serving refreshments, but it also has an interactive crazy golf course, and an indoor Mario Kart style racetrack. In addition, the venue also plans to open a E-sports/video game venue across the square, The Wired Lobby, set to launch next month! What more do you need for a great day out? 
For further information on booking, activity prices and opening times, click here. 
Dorman Museum, Albert Park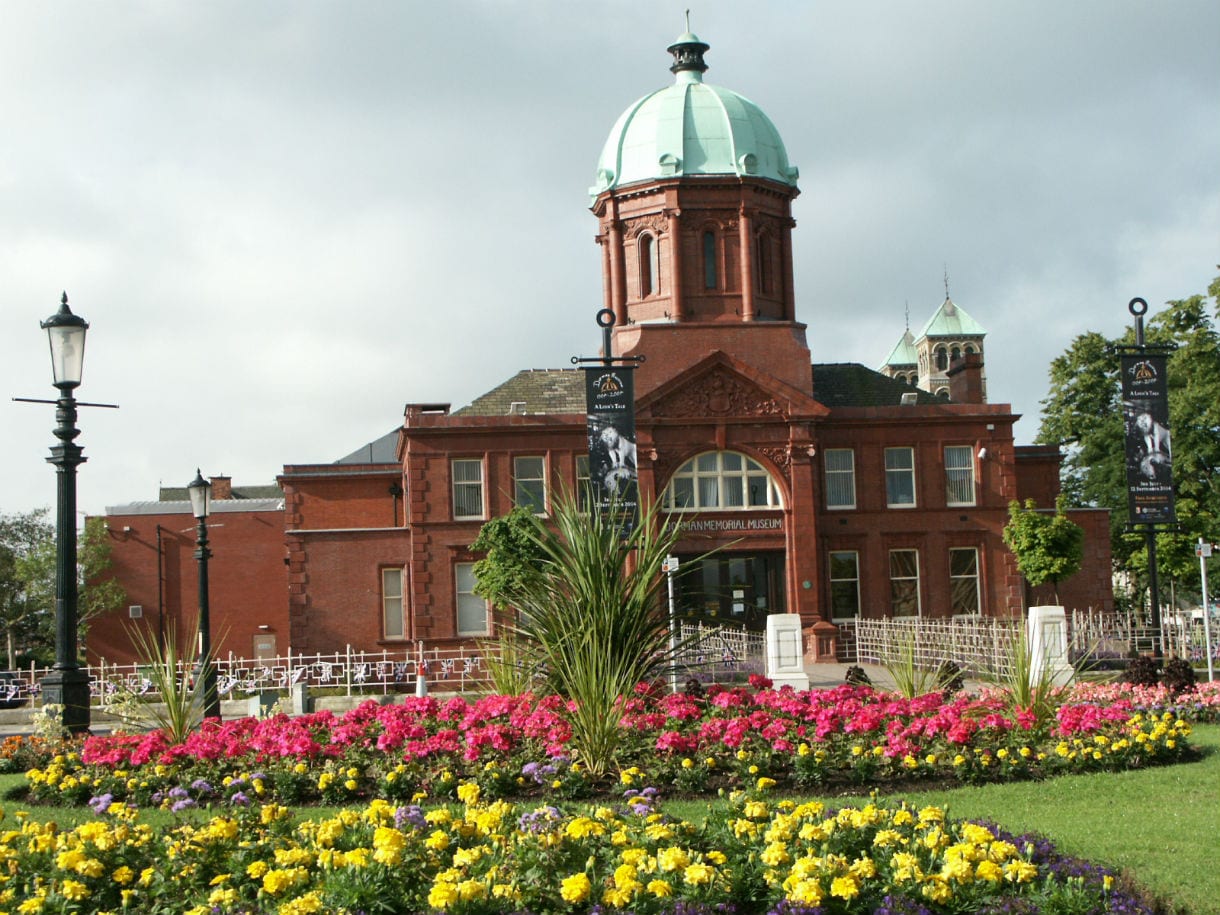 Dorman Museum in Middlesbrough's Albert Park is a strong contender for the most impressive museum in the Tees Valley, partly due to its extensive collection, but also partly due to the building itself. 
Established in 1904 by Sir Arthur Dorman, the Dorman Museum exhibits the social history and heritage of Tees Valley in its various collections and displays. From the Bronze Age, through to the 19th century, the museum's display galleries showcase how the region has developed. 
As well as their eight permanent displays, the museum also as a rotational exhibition space on the first floor. This currently features a Titanic exhibit, but from 15th Sept to 10 Dec it will display amazing Lego artworks. 
Admission to the Dorman Museum is free but some events and displays may require an entry fee. 
Redcar and Cleveland 
Kirkleatham Museum, Kirkleatham 
Kirkleatham Museum in Redcar and Cleveland is a local heritage museum set in a former boys-only school built in 1709. 
Perhaps best known for being the home of the Saxon Princess treasure, the museum's other permanent exhibits include their First World War collection, the Steel Stories exhibit highlighting the region's iron and steelmaking heritage, the Gertrude Bell exhibition, and Domestic Bliss, exploring Victorian domestic housing. 
Alongside these, the museum also displays temporary exhibits, including Bikes Mean Business, One Suitcase, and Lemon Tops and Lobster Pots. For more information on the exhibits, click here. 
There's more than enough to keep you entertained at Kirkleatham Museum, and the best part? Admission is free! 
FlowRider at Redcar Leisure Centre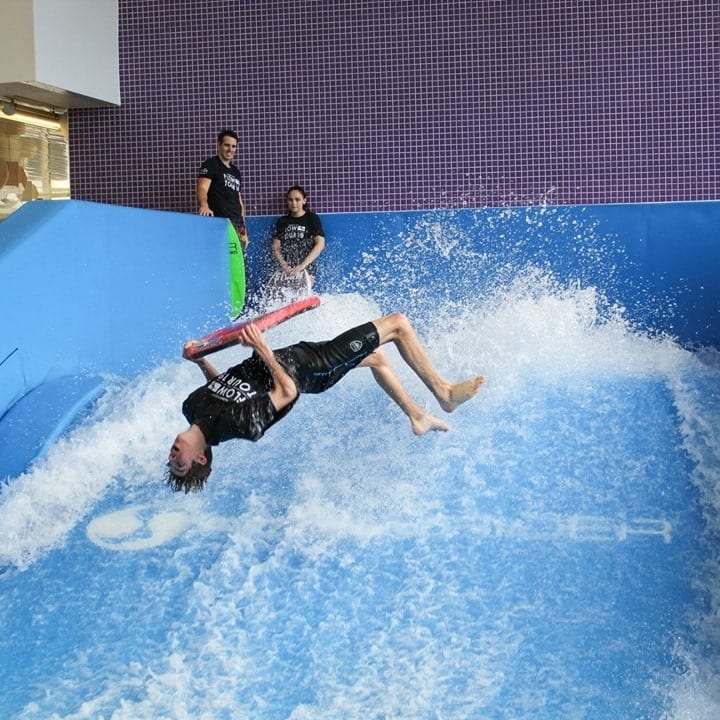 Whether you want to get fit or have fun as the rain comes down, Redcar Leisure Centre has it all. Featuring a gym, a fitness studio, three swimming pools, a sports hall, a sauna, and a steam room. But for something a little different, get on board with FlowRider. 
This is a unique experience in Tees Valley where you can learn to surf using a state-of-the-art indoor wave generator. Suitable for children's parties, stag and hen dos, corporate events and family sessions, FlowRider is a great way to spend some time getting wet – but by choice! 
A maximum of 8 people can book into FlowRider per session, and the cost per person for a one-hour session is £18.20. For more information click here. 
Stockton-on-Tees 
Arc Stockton, Stockton High Street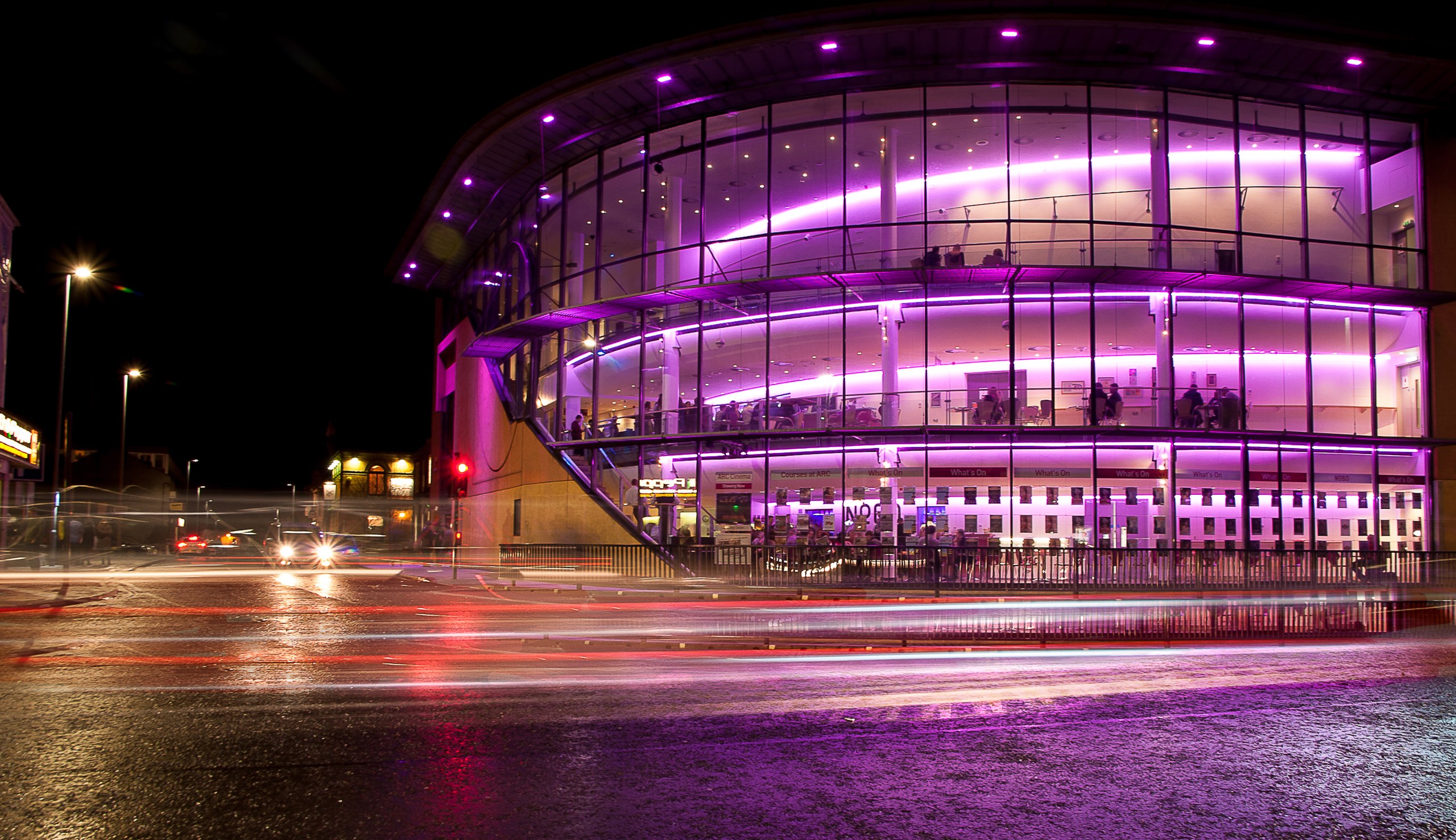 A Stockton icon, ARC Theatre & Arts Centre has been a strong wait-the-rainy-day-away activity hub since it opened 24 years ago. What was once the Cannon Cinema and Dovecot Art Centre, is now a popular and lively theatre, music, comedy and cabaret venue, cinema, dance and recording studios, with three bars and a health club. 
There's something for everyone if you're not fancying the weather – Tai Chi, craft activities, ukelele classes, film making courses, international cinema, live comedy shows, music festivals, and magic shows – all in the next month. 
Prices differ per event, but most tickets cost between £4 and £20. Click here to see what's on. 
Preston Park and Museum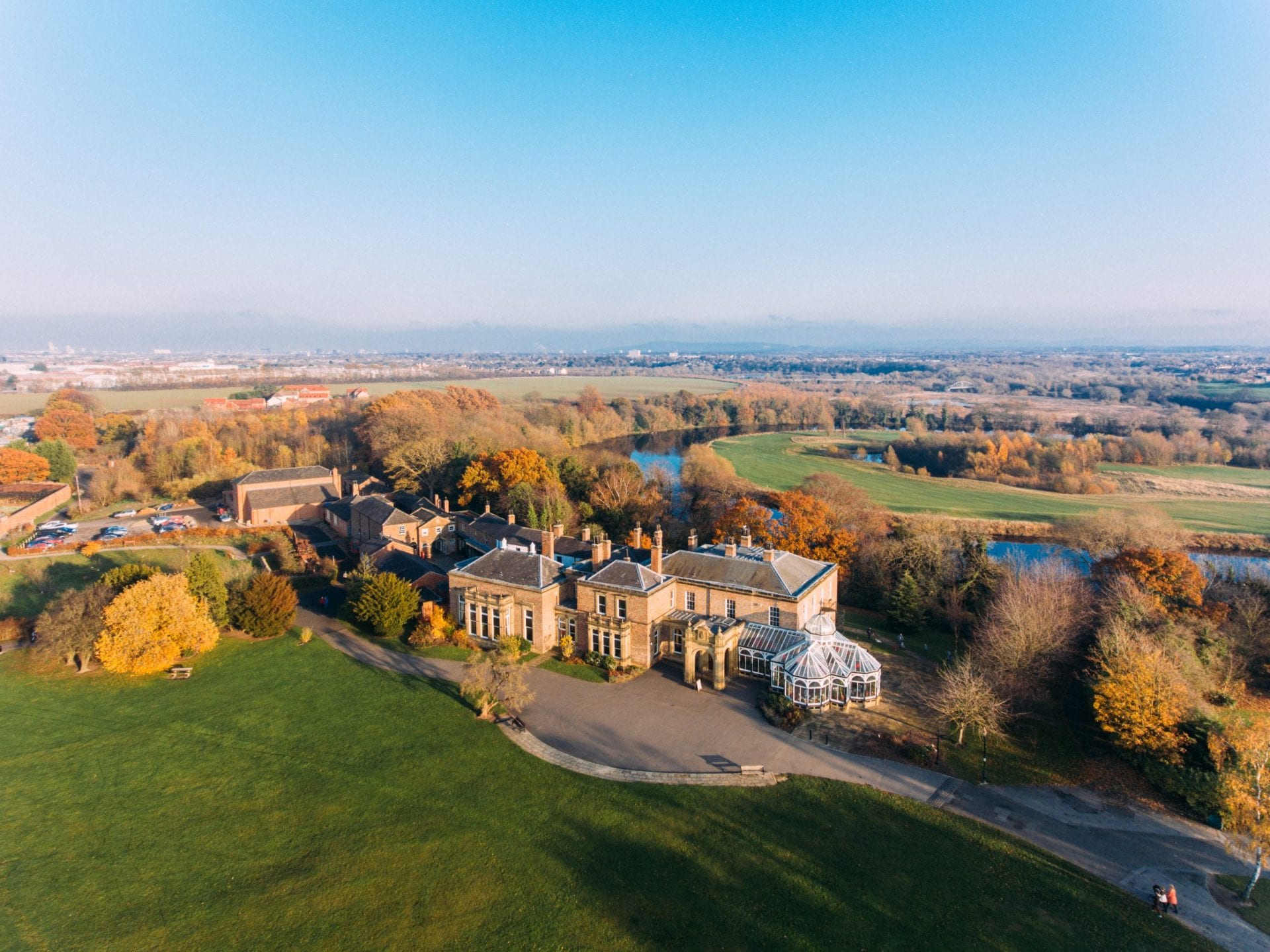 While its name may not seem like it'll get you out of the rain, Preston Park is perfect for keeping you dry and entertained. 
You can duck and dive from the drizzly downpour outside along the educational, interactive Victorian Street. Check out the sweet shop, printing press, blacksmiths, chemists, grocers and police station, where Victorian characters will tell you all about life back then. 
The museum also has a gallery space displaying both Victorian and Georgian relics recovered from the local area, and a tropical garden featuring plants and flowers exotic to Teesside. The museum also hosts several events throughout the year, including pottery classes, and term time clubs. Click here to find out more. 
Admission costs £5 for adults and £3 for children. students, over 60s, and under threes go free.